Looking forward to some good trout fishing! Any suggestions?
Look up DNR'S web site. You will have a hard time fishing every good stream. More information is needed. Do you want wild trout or stockers? Do you use bait spin or fly tackle? Expert or just learning?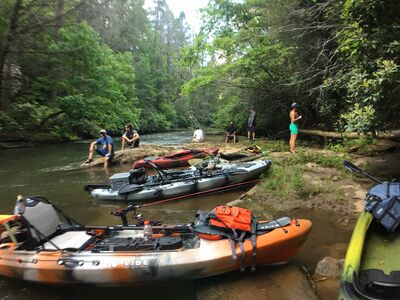 Fishvibe
Loc: Jasper, Ga
You can go to eregulations.com and find places to fish that are listed by counties or just google "trout fishing north Georgia" for an abundance of info. Good luck fishing!
If you want to reply, then
register here
. Registration is free and your account is created instantly, so you can post right away.