rbarshaw
Loc: South Carolina
Here is a Flathead I caught at Santee State Park swing a night crawler and 12# mono. It's 44" from tail to lip, unfortunately I had no equipment to weigh it.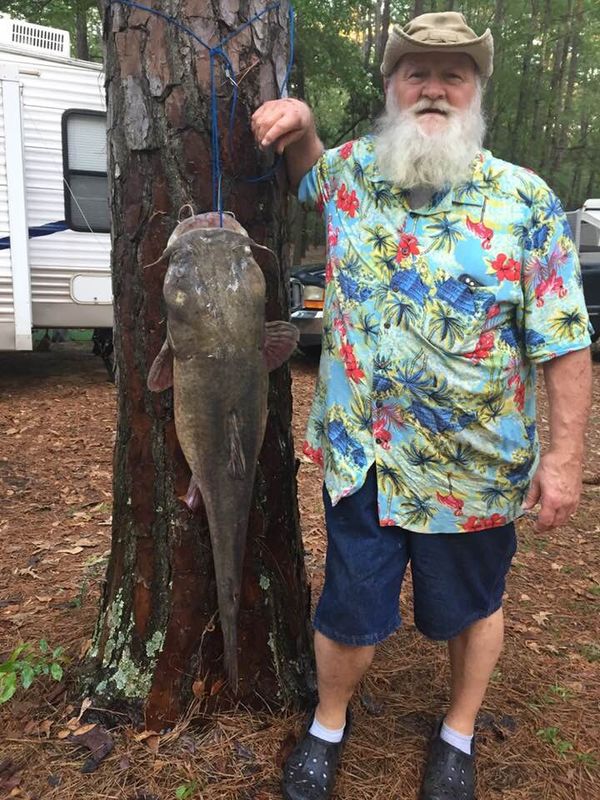 Freed47
Loc: Finger lakes ,central ny
Great Fish !~

Judge32
Great Cat!! How is the Crappie bite going there?

rbarshaw
Loc: South Carolina
I've not caught any, but others have, i've only been bottom fishing. Lots of sunfish between 1 and 3 pounds though, good eating. That cat had about 25 lbs of meat on it that's in my freezer, it is very good, better than the best Cod I've ever had.
If you want to reply, then
register here
. Registration is free and your account is created instantly, so you can post right away.